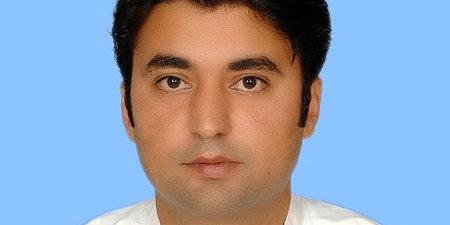 JournalismPakistan.com August 18, 2017


ISLAMABAD – Electronic media regulator PEMRA has told Pakistan Tehreek-i-Insaaf (PTI), MNA Murad Saeed, that Pakistan Television is not under its purview.
In response to a letter by Murad Saeed, the regulator cited provisions of the PEMRA Ordinance 2002 as amended by the PEMRA (Amendment) Act 2007, Section 37(a) of the Ordinance.
"The provisions of this Ordinance shall have effect notwithstanding anything to the contrary contained in any other law for the time being in force, or any contract, agreement or any other instrument whatsoever: Provided that – (a) the national broadcasters, namely the Pakistan Broadcasting Corporation shall continue to be regulated by the Pakistan Broadcasting Corporation Act 1973 (XXXII of 1973) and the Pakistan Television Corporation and Shalimar Recording and Broadcasting Company Limited shall continue to be administered under the provisions of the Companies Ordinance 1984 (XLVII of 1984).