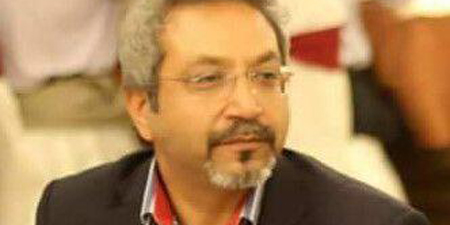 JournalismPakistan.com August 08, 2017


ISLAMABAD – ARY News was Tuesday served a show-cause notice by regulator PEMRA following a complaint by senior Geo TV journalists Abdul Qayyum Siddiqui (pictured), Azaz Syed and Ayaz Akbar.
According to a press release, the journalists alleged that while airing a press conference of MNA Ayesha Gulalai on August 1, ARY News persistently portrayed them as architects of that presser and her PTI-bashing.
Abdul Qayyum Siddiqui pointed out that during the coverage, ARY ridiculed and insulted him and flashed his and other two complainants' pictures with a misleading inscription. According to him, this meant demeaning senior journalists.
The release said that airing such content was against journalistic ethics and deemed an attempt to lead viewers astray. It said ARY News violated various PEMRA clauses and the Electronic Media Code of Conduct.
The channel has been asked to respond to the notice on or before August 15. Its CEO is also required to appear for a personal hearing.
Image: Twitter (@QayyumReports)