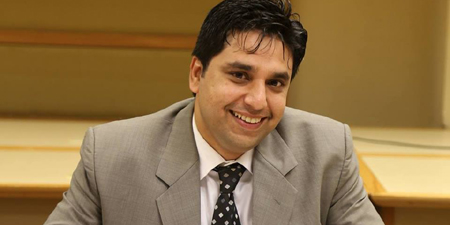 JournalismPakistan.com November 07, 2018


ISLAMABAD – The Council of Complaints of PEMRA Wednesday heard for the first time in more than a year a complaint filed by the Rawalpindi-Islamabad Union of Journalists (RIUJ) against 92 News Television for terminating a senior journalist.
Faiz Paracha, a senior correspondent was fired without notice in April 2017 that prompted the union to complain to the regulator in September of that year.
President RIUJ Mubarak Zeb Khan appeared before the council as did Paracha.
Officials representing the channel pointed out that Paracha's contract stated explicitly they could terminate his services without serving any notice.
The RIUJ chief claimed that kicking out an employee in such manner was a violation of labor laws.
Paracha, on the other hand, said before leaving he was asked to sign a paper.
The 92 News management presented the contract before the council which was not on an official letterhead and never given to Paracha.
The journalist is seeking compensation for the termination of his services in violation of rules.
He told the council the channel management did not issue tax deduction certificates to employees and did not register the staffers with EOBI. Also, there was no gratuity and after-service benefits.
The termination notice which 92 News managers presented in the council was not served on the employee.
Mubarak Zeb also told the council members no service structure existed in the electronic media, and employees were mercilessly thrown out by employers anytime they wanted.
The council of complaints will give its recommendations on the matter.