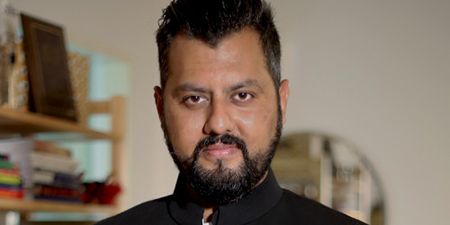 JournalismPakistan.com June 05, 2021


PARIS—Pakistani filmmaker Shehzad Hameed Ahmad's documentary titled 'Caught in the Crossfire' has won the Best Feature Documentary award at the Paris Film Festival 2021.
The documentary, produced by Singapore-based Pakistani producer, highlights the lives of three ordinary individuals, a journalist, a female street artist, and a young army cadet. They are shown stuck in a complex situation in Afghanistan where armed conflict between the Taliban and the Afghan government is going on.
According to the producer, the 48-minute long film is about understanding Afghanistan's war ravaged history and also to acknowledge the sacrifices being offered by people there, in a hope that sustainable peace might prevail in their country.
The filmmaker, through this award-winning documentary, has made a remarkable contribution of throwing light on the lives of the public and highlighting issues that many refrain to talk about.
The second part 'The Battle for Kabul' emphasizes on understanding how the militia group is succeeding in taking control of more territory despite the presence of US troops in Afghanistan since the last two decades.
The filmmaker said on social media: "Thrilled that my Afghan war film 'Caught in the Crossfire' wins the Best Feature Documentary award at Paris Film Festival 2021."
Photo: LinkedIn