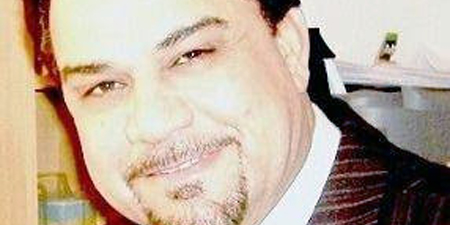 JournalismPakistan.com November 03, 2017


BRUSSELS - Samir Abeid, 57, a dual Iraqi and Norwegian national, was arrested by Iraqi security forces on October 22 at his home in Al Qadisyah neighborhood of Baghdad and appeared before a court five days later. He has remained in detention ever since.
The journalist lives in Oslo, Norway, and works as a freelance journalist and political commentator for various Iraqi and regional media. On the day of his arrest, he published an opinion piece, in which he claimed that decision of the Iraqi Prime Minister to order the retaking of Kirkuk city was motivated by the interests of international oil companies which stand to benefit from developing the oil industry in the city. Kirkuk is located in northern Iraq and holds one of the greatest oil reserves in the region.
Dag Idar Tryggestad, Vice President of Norwegian Union of Journalists (NJ) said: "The Norwegian Union of Journalists is deeply worried about the arrest of our colleague, Norwegian-Iraqi Samir Abeid, by Iraqi security forces in Bagdad. Samir is a well-known journalist, frequently asked to comment on news and politics on different Arabic news channels. It is of great importance that voices and opinions from every side of the society are allowed to be heard, whether in Iraq or in Norway. We ask the Iraqi government to release him immediately – no government should allow journalists to be imprisoned for using their right to express their opinions."
IFJ President Philippe Leruth said: "We demand the immediate release of our colleague Samir Obeid. Journalism is not a crime and no journalist should be detained for expressing their views." – IFJ media release