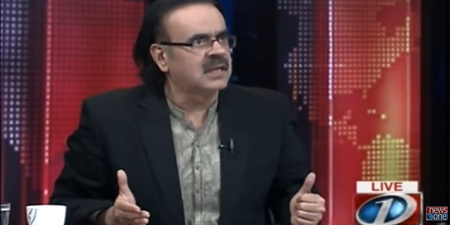 JournalismPakistan.com January 07, 2019


ISLAMABAD – Anchor Nasim Zehra who met NewsOne analyst Dr. Shahid Masood in Adayla Jail on Monday says he is worried over not getting bail in a graft case he is facing.
In a tweet, she said: "Met DrShahidMasood in AdaylaJail. Like his lawyers & others, he is unclear/worried why he has been refused bail."
She added that the only alleged crime of Dr. Masood is a misuse of authority.
"Interestingly embezzled sum has been recovered by 3 accused who r now free. Acc 2 IO findings ShahidM only alleged crime-also countered by SM lawyer- is authority misuse."
Dr. Masood was arrested on November 23 last year after he was refused a pre-arrest bail in a case of alleged embezzlement of Rs38 million during his stint as the head of state-run Pakistan Television.
He served as chairman and managing director of PTV for a brief period during the PPP government in 2008.