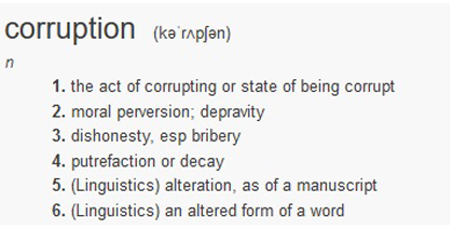 JournalismPakistan.com July 19, 2017 Z.B.Saigol



Enough! The provocation to offer an opinion on the current political situation and those reporting on it has crossed all realms of absurdity, so much so that I could not stay silent any longer.
The daily soap operas and their nefarious, ill-informed and pretentious actors on the local news channels is reason enough to jump into a well. If not that then find a hard to reach mountain top and become a recluse.
Every day, without fail, the idiot box spews forth unsubstantiated and un-investigated reports on the status of Prime Minister Nawaz Sharif and his most vociferous rival, the PTI's Imran Khan.
True, both these gentlemen and their supporters take turns to produce the most unbelievable and mind-boggling statements of their own on social media as well as conventional without a moment's thought that there actually might be some intelligent people out there who might differ with their polarized viewpoints.
This might be fine for those hordes of illiterate and mentally challenged supporters who would not know the truth if it came and knocked them on the head, but for those of us that can actually discern what is and what's not, their daily dose of sanctimonious, hypocritical political babble is just too much to digest.
It's nauseating.
Their accusations and counter-accusations and the mockery that is our political and judicial system reflects the disintegration of the moral fiber of our society and political set up… and what's worse is that we accept it and continue to look the other way. Indeed, most of us couldn't care a flying f--- about what happens to the country, we are so far removed from it all. We live in our own private little bubbles and that's ok.
The only thing worse is the media reporting of the whole ongoing political circus that can and probably will result in the PM losing his job.
What I would really appreciate is that half those media persons reporting and commenting on the current political developments would also lose their jobs for incompetence, unsubstantiated reports and for spreading provocative lies has caused the country to become a matter to laugh at.
I will be the first to say corruption has to be uprooted and revealed, but do it in an iron-clad difficult to dispute manner. If you are a reporter make sure you have all your facts tied down. If you are a presenter or news reader make sure your vocal tones and expressions match the import of the news, if you are a producer make sure the end product is believable and has the right impact.
Impact does not mean sensationalized, unsubstantiated reports in the newspaper that people read and say "This is just too dramatic. It reeks of cheapness. It just cannot be true." Or you have, shrieking, screeching anchors and news presenters who are like a madari's monkey jumping about. Their 'performance' is painful to the ears and hard on the eyes.
I've said it before and I'll say it again. Why must our anchors and news casters think their delivery of news has to be conducted in an "Indian" style. Do we not have an identity of our own?
And the big question: "What do those at the head of the news department, the people that make the news policies, have to say about their product? Do they not get any feedback? Does it not concern them that they are dealing in fabricated and pumped up stories which, when put under a microscope, would show they have no ethical and professional morals. That their efforts are cheap?
If our politicians are corrupt and taking the people for a ride, so too is our media. If our politicians are under investigation for corruption and incompetence then our media too needs to be overhauled. Some soul-searching is needed. The media think tanks need to say, "Enough. We need to rise above ourselves. We need to set the standard. We must strive for the higher ground. We need to be professional."
Sanity must prevail; professionalism and true journalism must come to the fore.
Either that or we must admit we are indeed a nation of hypocrites and liars and we don't care one way or the other.