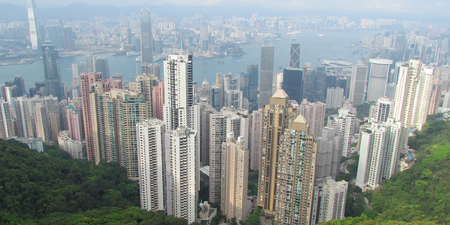 JournalismPakistan.com June 27, 2017


The International Federation of Journalists (IFJ) joins the Next Media Union of Hong Kong to raise serious concerns about the latest move by Next Media Group, encouraging staff to become self-employed.
On June 23, 2017, the union met with Cheung Kim Hung, the CEO of Publishing at Next Digital Limited and the publisher of Apple Daily, during which Cheung said that they were now encouraging staff in the design and layout department to become self-employed.
The union expressed serious concerns about the latest move by Cheung. A member of the union told the IFJ that the new proposal had been presented in mid-June, which the company aimed at staff in a number of departments including, layout and design, as well as editorial sections on business, entertainment and sports. The proposal suggested that staff terminate their current contracts with the company, and become self-employed and sign independent contracts with Next Media Group.
Next Digital Limited is the largest media group in Hong Kong and Taiwan, and publishes Apple Daily, Taiwan Apple Daily and several local magazines. A staff member at Apple Daily told the IFJ that: "Though the management claimed that this change is following the business trend, but we believed that the management is aiming to reduce the costs, because all self-employed staff incomes will be cut and they cannot guarantee contractual services with the company."
The Next Media Union told the IFJ that freelance workers do not gain any benefits from the company if they leave. Primarily, the Union estimated that around 40 staff from the layout and design department will be affected. "Frankly we would not feel relief as only one department is currently impacted, as we feel that other departments will follow."
The Union also criticized the company's decision as 'opaque' as management did not consult with the entire staff, rather they discussed the decision with a select number of mid-level management. "The Group should allow those affected to have free will to determine their future."
The IFJ Asia Pacific Office said: "Across the world, the media industry is facing a number of challenges. Loss of revenue is seeing large numbers of jobs cut, raising questions about the future of journalism. The actions of Next Digital Limited by encouraging staff to become freelancers raise serious questions about the stability of work for employees."
We support the Next Media Union in their fight for the staff in ensuring their working rights are guaranteed. We encourage all staff to get in contact with the Union for support. – IFJ media release