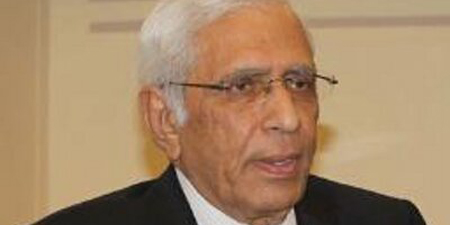 JournalismPakistan.com March 23, 2019


ISLAMABAD – M. Ziauddin, a former executive editor of The Express Tribune, has revealed he declined a civil award on Pakistan Day six years ago.
He disclosed this in response to a tweet by journalist Zahid Gishkori who himself worked for that paper back then.
Gishkori recalled that six years ago he received a call from the Cabinet Division which said the government had nominated Ziauddin for the President's Award for Pride of Performance and they needed some details.
When he informed Ziauddin about it, he told him to tell the relevant officials he would not accept the award.
Ziauddin thanked Gishkori on Twitter for recalling the offer and pointed out that the award he declined was much higher than the pride of performance.
Photo: Twitter (@MuhammadZiauddi)