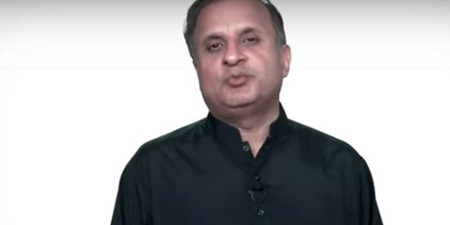 JournalismPakistan.com September 25, 2019


ISLAMABAD — Television analyst Rauf Klasra disclosed on Wednesday that their program on Aap News was stopped because he along with Amir Mateen exposed the corrupt ministers.
"For exposing the corrupt, Prime Minister Imran Khan was upset, and we were receiving messages, and the management was under pressure," he said in response to a tweet by Maj. (Retd) Muhammad Arif who claimed their show was stopped because of the channel's financial health.
"These guys don't work on low wages, and the channel cannot pay them more money. If the government had to stop their show, they would have had Hamid Mir's program taken off air first," said the major.
Klasra told Arif that the channel had cleared all their salaries until August. "Amir and I have always preferred freedom to money."
In another tweet, Klasra disclosed that they were punished for exposing the 452 billion GIDC scandal.
Aap News discontinued the program Aap Kay Muqabil this week without officially citing any reason.