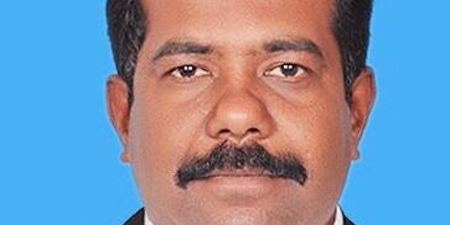 JournalismPakistan.com October 13, 2018


ISLAMABAD -The Islamabad Police are still hesitant in registering an FIR of an incident involving a vehicle hitting two journalists near the Establishment Division more than a week ago.
The incident took place inside the highly secure Red Zone on October 4 around 2:30 pm.
The two senior journalists - Malik Saeed Awan (pictured) from Roznama 92 and Aslam Lurrka working for Roznama Dunya - left the Parliament House on a motorbike to cover a meeting of the standing committee at the Pakistan Institute of Policy Studies (PIPS).
A Black Parado hit them leaving both seriously injured. The driver fled the scene.
A traffic policeman present at the spot refused having seen any Black Parado vehicle.
Reports say he also misled the injured journalists by denying any CCTV cameras were in operation there. But they were up and working properly.
After undergoing treatment at the Federal Government PolyClinic Hospital, the two journalists contacted the Secretariat Police Station for registration of FIR and filed an initial report the same day.
Police say that "due to a technical fault in the system the registration number of the said vehicle cannot be seen."
However, Lurkka claims to have seen the footage in which the vehicle's registration number is readable.
The police have still not registered the FIR.