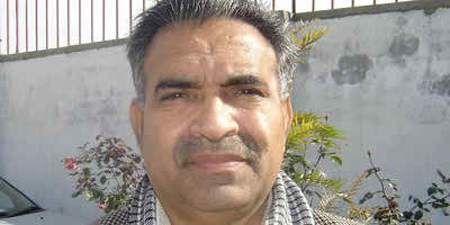 JournalismPakistan.com February 28, 2018


MINGORA - Special tributes were paid to slain journalist and The Nation staffer Sirajud Din on his 10th death anniversary which was observed here on Wednesday at the Swat Press Club.
Siraj, 53, worked as a reporter for The Nation in Swat when it was a stronghold of the Taliban. He embraced martyrdom a decade ago in a suicide attack when he was attending the funeral of DSP Javed Iqbal on February 29, 2008.
Sirajud Din started his journalism career in 1983 with Daily Wahdat. He used to write for several national dailies including Daily Pakistan, The Muslim, and Frontier Post. He represented PTV in 1994.
He was twice elected vice chairman and vice president of Swat Press Club and Swat Union of Journalists respectively. He was one of the founders of Swat Press Club and was in journalism for more than two decades. He played a pioneering role in objective journalism in the region and was a role model for the younger lot.
A special ceremony was organized to observe his death anniversary. His relatives and elders of the region paid homage to him. They lauded the services rendered by Siraj as a journalist. Later, they prayed for the eternal peace of the departed soul.
Haroon Siraj, son of the martyred journalist said he was proud of his father's services and pointed out that he used the media only to highlight the problems and issues of public interest.
Haroon complained that the PPP government in the center and the ANP provincial government to this day had not honored their promises of compensation announced for the late journalist's family.