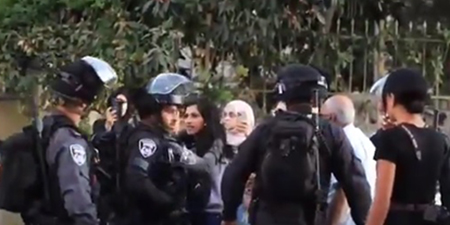 JournalismPakistan.com May 28, 2021


On Thursday, Israeli forces arrested a journalist and cameraman working for the Palestinian Al-Kofiya channel, while they were preparing a report on the residents of Sheikh Jarrah neighborhood in Jerusalem.
The Israeli army arrested the cameraman, Wahbi Makiya, and the journalist Zina Al-Halawani, the channel's correspondent in Jerusalem.
Local media indicated that they were arrested after they were assaulted and dragged to the ground in the neighborhood threatened with eviction and forced displacement of its residents.
In a video circulating, traces of injury appeared in the head of the photographer, who revealed that he had been subjected to violence by Israeli soldiers. - Reuters