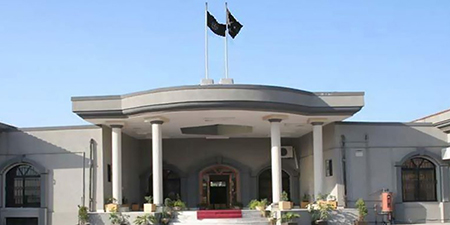 JournalismPakistan.com June 30, 2021 Published 26 days ago


ISLAMABAD—The Islamabad High Court has dismissed a petition filed by journalist and Youtuber Asad Ali Toor.
According to a tweet by Makhdoom Shahab Uddin, the court asked the FIA to continue the investigation against Toor.
"The Islamabad High Court, while dismissing Asad's petition, said that investigations against the journalist were not an attack on freedom of expression," Makhdoom claimed. He further said that the FIA was asked to handle the character assassination case related to TV host Shiffa Yousafzai in accordance with the law.
On 29th March, Shiffa had filed an application against Toor, for harassment and intimidation with the Cybercrime Wing of FIA. However, Toor, instead of appearing before FIA to explain his position or apologize and delete the offensive videos made against Shiffa, decided to approach the Islamabad High Court on the plea that "the state of Pakistan is after him."
Shiffa, in her tweet, also confirmed that Chief Justice IHC Ather Minallah had disposed of Asad Toor's petition and has directed FIA to proceed ahead with the investigation strictly following the law.
"Hon CJ also said my complaint is not a matter of curbing free speech - This complaint involves a natural person & her dignity and honor," she tweeted, vowing that she will keep fighting against those who think it is okay to attack a woman's character.