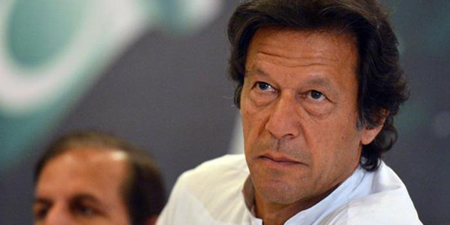 JournalismPakistan.com August 02, 2017


ISLAMABAD – "Do your worst: stoop as low as you can", Pakistan Tehreek-i-Insaf Chairman Imran Khan Wednesday told the Sharifs and Jang Group owner Mir Shakil-ur-Rahman.
He tweeted: "My challenge to Sharif-MSR mafia is: Do your worst; stoop as low as you can; me & my struggle-hardened party will become ever stronger IA."
The tweet came a day after his party MNA Ayesha Gulalai quit alleging harassment by Imran. She made the allegations at a press conference Tuesday.
The PTI on Wednesday served a legal notice on her to prove her allegations, or apologize.
Many people believe the ruling PML-N was behind Gulalai and may have persuaded her to do what she did.
The presence of some senior journalists from the Jang-Geo Group at Gulalai's news conference raised many eyebrows.
Their presence, some circles pointed out, went to show the media group continued to connive with the PML-N to damage PTI.
The PTI continues to boycott the Jang Group.
Image courtesy: Times of Islamabad