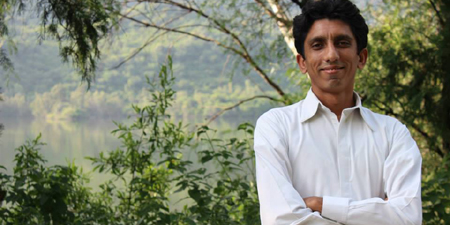 JournalismPakistan.com June 05, 2017


The International Federation of Journalists (IFJ) Monday expressed serious concerns over the attempt to abduct a television journalist in Islamabad on Friday, June 2.
The IFJ demanded a thorough investigation to arrest those involved in the abduction attempt.
Azaz Syed, a senior journalist with Geo TV, said he was intercepted by a masked motorbike-borne individual at Park Road on Friday evening while he was returning home. A car with the suspected kidnappers was following him closely and the suspects asked him to come out of the car but he sped into a nearby police station to take shelter.
This is not the first attack on Azaz Syed. In 2010, unknown men attacked his house, locked the main gate from outside and smashed the windows of his vehicle.
Journalists unions, including the Pakistan Federal Union of Journalists (PFUJ), have condemned the abduction bid calling for journalists' solidarity to resist such incidents.
"The IFJ is seriously concerned by the attempt to abduct journalist Azaz Syed in Islamabad, the capital. This incident once again shows the risky condition in which the journalists work. Pakistan has long been one of the most dangerous countries in the world and sadly the government had done nothing concrete to improve the safety situation for media and journalists." – IFJ media release/Image: Azaz Syed (Facebook)