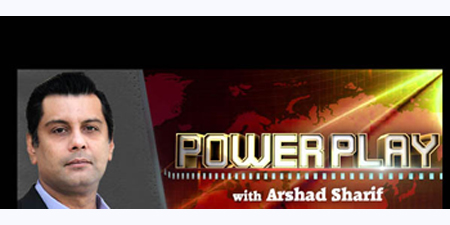 JournalismPakistan.com October 06, 2017


ISLAMABAD – Afzal Butt, President Pakistan Federal Union of Journalists (PFUJ) said Thursday reports of a FIR being lodged against prominent ARY News anchor Arshad Sharif was only meant to victimize the journalist.
He told ARY News that PEMRA had still not ruled on a complaint filed by an Intelligence Bureau (IB) director against Sharif.
"Unless and until a decision is taken any another action by anyone would be seen as victimization," he said.
PEMRA's Council of Complaints Thursday adjourned hearing on the complaint that Sharif in his program Power Play aired on September 25 and 27 alleged "initiation of a report by the IB and displayed a fake document with regard to linkages of 37 parliamentarians with militant organizations."
ARY News reported that IB had written to the Islamabad Police seeking registration of FIR against the anchor.
Also on Thursday, Sharif in a tweet alleged he was threatened by a senior IB official in the presence of Council of Complaints members and lawyers.
In his reply submitted to the PEMRA Council by his lawyers on his behalf, Sharif said the document and the list shown in his program were obtained from a credible journalistic source.
Sharif posted a part of his reply on Twitter Thursday. It said that "the information disclosed and journalistic analysis made by the Host in the programme was his professional responsibility, that information regarding the illegal conduct of the Intelligence Bureau should be available in the public domain."
The reply said Director General Intelligence Bureau Aftab Sultan "was the originator and architect of the document. Mr. Sultan wrote this letter on the directions of then Prime Minister Nawaz Sharif following a series of meetings.
"Mr. Aftab Sultan tried to use institutional resources for the benefit of the Sharif family…..Sharif was worried about formation of a forward block in PML-N which was ready to ditch the ruling party."