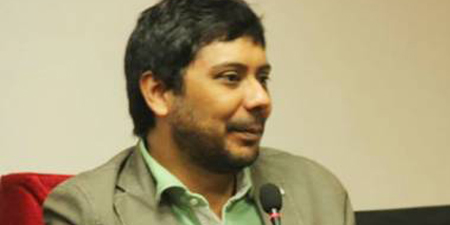 JournalismPakistan.com September 25, 2018


LAHORE - The Human Rights Commission of Pakistan (HRCP) is greatly perturbed to learn that the Lahore High Court has issued a non-bailable arrest warrant for journalist Cyril Almeida, requiring him to appear at the next hearing of a case seeking action against former Prime Minister Nawaz Sharif on charges of treason.
In a statement, HRCP has termed the court's decision 'regrettable', adding that "Mr Almeida, a widely read and highly respected journalist, is being hounded for nothing more than doing his job – speaking on the record to a political figure and reporting the facts. As a law-abiding citizen, Mr Almeida has no reason not to appear before the court as directed. Placing him on the Exit Control List (ECL) and issuing a non-bailable warrant is an excessive measure."
The HRCP said that the ease with which Almeida's interview with the former prime minister was perceived as an attempt to allegedly defame state institutions, and the pace at which this has spiralled into charges of treason, only serve to further choke press freedom in Pakistan.
"Journalism – sensible, rational, independent journalism – is not a crime. It most certainly is not treason. HRCP strongly urges the honorable court to give Mr Almeida the opportunity to appear at the scheduled hearing of his own volition and to have his name removed from the ECL immediately."