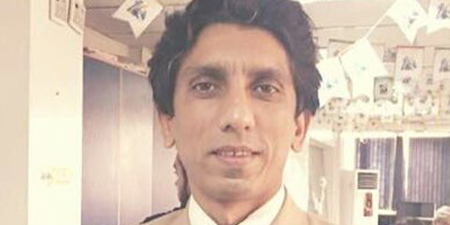 JournalismPakistan.com August 13, 2018


ISLAMABAD – Prominent presenter Hamid Mir's decision to leave Geo TV and join the General News Network (GNN) seems to have perturbed his colleague Azaz Syed.
In a tweet in Urdu, Azaz said when he asked Asif Ali Zardari about Hamid's decision to join GNN, the former Pakistan president said if he had been consulted, he would have advised the anchor not to leave Geo.
Azaz asked the question after coming across Zardari at the National Assembly.
Earlier Azaz tweeted to implore Hamid to consult the former president on joining GNN. However, Hamid replied that should a journalist decide about his profession by consulting the former president.
His tweet in Urdu added: "You know very well under which circumstances I left Geo TV. But you have brought Zardari sb. By answering you, I do not want to harm Geo TV."
Photo: Twitter (@AzazSyed)