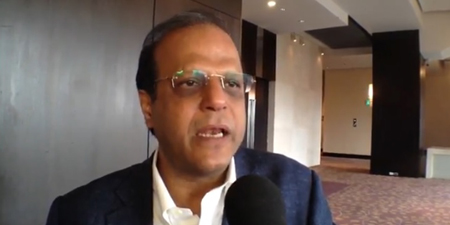 JournalismPakistan.com July 16, 2019


The Committee to Protect Journalists will honor editor of Dawn newspaper Zaffar Abbas with the Gwen Ifill Press Freedom Award this November.
The award is presented to an individual who has shown extraordinary and sustained achievement in the cause of press freedom.
According to CPJ, Ifill, a veteran journalist and a former CPJ board member died in 2016. She was the award-winning moderator and managing editor of Washington Week, the longest-running public affairs program on public television, and co-anchor and managing editor of PBS NewsHour.
The watchdog said that under Abbas' editorship, Dawn has come under government pressure several times.
The paper's distribution was disrupted in several parts of Pakistan after the newspaper printed an interview with the former prime minister. Those disruptions continue in some areas.
Abbas told CPJ that he and one of his reporters were interrogated for hours by the intelligence service after the paper published an exclusive report on the relationship between the military and leaders of the then-ruling party. Both of them did not divulge their sources.
Abbas began his career in 1981 as a junior reporter at The Star. In 1988, he moved to monthly magazine Herald and later joined BBC as the Pakistan correspondent in Islamabad.
He quit BBC in 2006 to join Dawn where he reported on events of international significance. He was appointed as the newspaper's editor in 2010.
CPJ's annual International Press Freedom Awards will be held on November 21 in New York.
The winners of this year's International Press Freedom Awards are Patrícia Campos Mello of Brazilian daily Folha de S. Paulo, Neha Dixit a freelance independent journalist from India, Lucía Pineda Ubau and Miguel Mora of Nicaragua, and Maxence Melo Mubyazi of Tanzania.