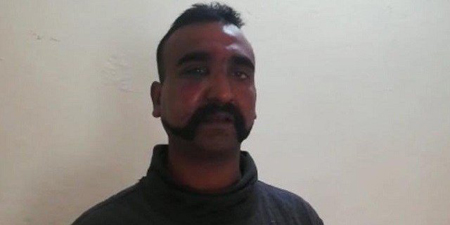 JournalismPakistan.com February 28, 2019


ISLAMABAD - Gulf News, one of the United Arab Emirates' leading newspapers, has chosen not to run a video of an Indian pilot captured by the Pakistani Army on Wednesday.
The paper said it was doing so on ethical grounds following the best practices in journalism. It also pointed out its decision meant respecting the Geneva Convention on the treatment of prisoners of war.
"Despite the temptation of getting enormous digital traffic, we took the hard decision not to run the alleged video of the Indian pilot on our website," Mohammad Almezel, Managing Editor of Gulf News said.
Gulf News has a large Indian readership.
The video shows the Pakistan Army personnel questioning the captured pilot, a wing commander in the Indian Air Force.
Pakistan shot down his intruding aircraft in Azad Kashmir on Wednesday morning.
Gulf News also quoted the relevant section of the 1949 Geneva Convention III, relative to the treatment of Prisoners of War:
"Prisoners of War (PoW) must be treated humanely in all circumstances.
Article 13 of the third Geneva Convention states that PoWs must be humanely treated and "protected, particularly against acts of violence or intimidation and against insults and public curiosity."