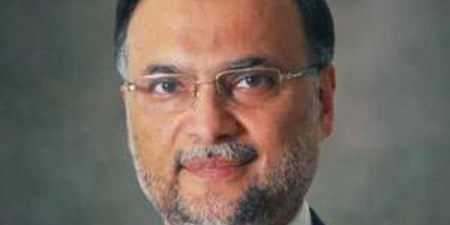 JournalismPakistan.com October 25, 2017


ISLAMABAD - Interior Minister Ahsan Iqbal has announced plans to formulate a framework to monitor the social media.
Speaking at a press conference here, Iqbal described it as a precautionary measure amid growing concerns over the alleged disappearance of a number of social media activists linked to the ruling party.
"The Federal Investigation Agency (FIA) has been directed to formulate a framework for social media monitoring in consultation with all stakeholders," Dawn quoted Iqbal, as saying.
The interior minister said social media is being used an important weapon of fifth-generation warfare to destabilize societies and create anarchy in countries.
Earlier this week, former prime minister Nawaz Sharif had issued a rare statement in support of the missing activists and called on the interior ministry to ensure their immediate recovery. - Agencies/Photo: Twitter (@betterpakistan)