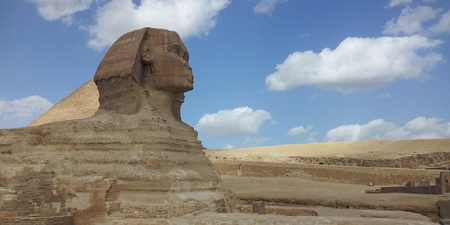 JournalismPakistan.com March 24, 2018


CAIRO - Egyptian authorities arrested a British journalist and expelled her from the country after threatening her with a military trial, The Times said on Saturday. The move comes as part of a heavy crackdown on media ahead of this month's presidential elections.
Bel Trew, who has been in Egypt for seven years, had been detained and faced "sufficiently outlandish" threats to suggest a misunderstanding over reporting she carried out in a central Cairo district, The Times (of London) said. She was expelled in late February. The British daily has been since attempting to bring about Trew's safe return to Cairo to cover the elections but to no avail.
"It is now clear that the authorities have no intention of allowing her to return," The Times said in a statement. Egyptian authorities were not immediately available for comment.
Trew said in an account on the Times' website that she has been listed as a persona non-grata and that Cairo authorities threatened to re-arrest her if she attempts to return.
She said her reporting in the district of Shoubra was part of a story on a migrant boat that disappeared two years ago. An informer seems to have reported her to the police, she added. She was stopped shortly after she left a cafe where she was conducting an interview.
"The taxi had just pulled away from the café ... when a minibus of plain-clothes police officers cut us off. Five men jumped out and took me to a nearby police station," she said, adding that she provided the authorities with the audio recording of the interview. "It was either ignored and not listened to — or listened to and ignored," she said. - AP