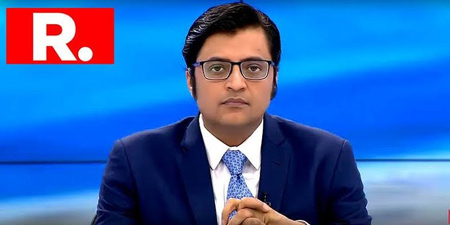 JournalismPakistan.com April 27, 2020


Arnab Goswami, owner and editor-in-chief of Republic TV and his wife were allegedly attacked by two men on a motorbike in a Mumbai parking lot.
The International Federation of Journalists (IFJ) and its affiliate, the National Union of Journalists (India - NUJI), condemn the attack.
Reports state the incident happened on April 23. The attackers allegedly hit the window of the car and threw paint over the vehicle. Goswami and his wife were unharmed in the attack. Mumbai Police have charged two men in connection with the incident.
Goswami is a controversial figure, with 16 First Information Reports against him, ranging from allegations of inciting communal hatred to the defamation of the leader of the opposition and the president of Indian National Congress, Sonia Gandhi.
The IFJ advocates the need for media workers to conduct themselves ethically and uphold professional standards stated in the IFJ Global Charter of Ethics for Journalists.
NUJ(I) said: The media "should never cross their limit at any cost and should strictly stick to the professional ethics."
IFJ said: "Under no circumstances is an attack against a media worker acceptable."—IFJ media release