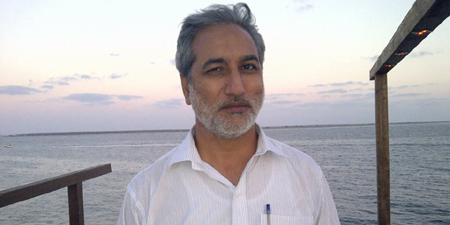 JournalismPakistan.com November 01, 2019


ISLAMABAD — Khaleeq Kiani is an angry journalist these days. Apart from the government, he also does not spare the Dawn news desk.
Peeved by the 30% cut in his pay, he seems to have grown sensitive about his byline. When the paper decides not to give him one, he seemingly gets offended and makes no secret of it.
In a tweet in Urdu, he said: "Dear news desk, after 30% cut in the pay, at least I deserve one byline. 75% cut here also?"
This is unusual for a Dawn reporter to make public grouse about not getting a byline.
In January 2019, Dawn slapped a 40% cut in employees' salaries, citing falling advertising revenue and an increase in operational costs.
However, there was also support for Kiani. Abbas Nasir, a former editor of Dawn, expressed his tweeting support: "Is ziadatti pe pur amn ehtajaj main mein aapke hum awaaz hun."