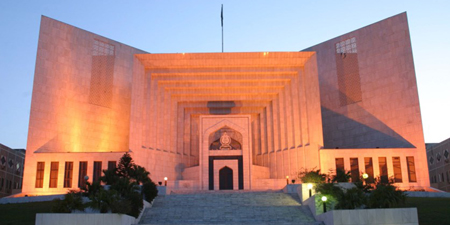 JournalismPakistan.com March 10, 2018


ISLAMABAD – NewsOne Television analyst Dr. Shahid Masood assured the Supreme Court Saturday he would "observe due diligence and care" in future after his claims about a convicted rapist turned out to be false.

In a written statement submitted to the court through his counsel, he said that whatever the inquiry committee had concluded: "I do not contest and refute the same."

Masood had claimed in his show "Live with Dr. Shahid Masood' aired on January 24 that Imran Ali, the rapist and murderer of little Zainab in Kasur, had multiple bank accounts and he had links with an international pornography ring. He said a Punjab minister was also a part of that.

In a previous hearing on March 7, Chief Justice of Pakistan Mian Saqib Nisar refused to accept Dr. Masood's verbal apology after a Joint Investigation Team that probed his allegations reported all were false. The court had sought a reply from News One for airing the misleading program.

The Chief Justice took suo motu notice of Dr. Masood's claims.

The analyst said that he could not comment on the veracity of the inquiry committee's findings "since the August Court at its own had selected the members…."

Dr. Masood also stated in his reply that "since the murder of 8 years old Zainab at Kasur was a highly sensitive issue and I not only being an Anchor and Journalist but also a father was highly concerned and emotionally upset.

"I was of the firm view that the circumstances and manner in which the subject tragic incident took place and the violence which appeared on the body parts of the victim were identical to similar incidents which take place in respect of child violent pornography which is being telecasted and viewed on Dark Web," he said.
Photo courtesy: www.scp.gov.pk