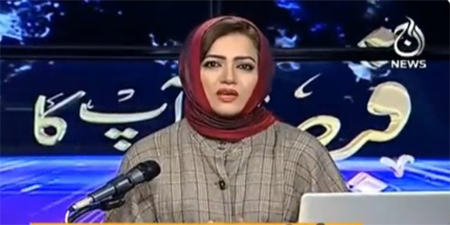 JournalismPakistan.com October 28, 2021 Cherie Conela



ISLAMABAD—When the ruling party and government ministers themselves become part of a verbal lynch mob against a journalist for their views, it is particularly condemnable, Dawn commented in its editorial, "Party to a vile campaign."
According to the paper, the PTI government's hostility towards the media and its intolerance for dissent is well known. "Several cabinet members pounced on Ms [journalist Asma] Shirazi and fired off tweets casting aspersions on her character and journalistic integrity and, of course, questioning her patriotism," it noted. "Shamefully enough, even the PTI's official Twitter account did not desist from adding to the vitriol."
"When they single out female journalists, it is all the more malicious because, in a misogynistic society like Pakistan, such campaigns take on a darker edge," the paper noted. It regretted that "The women's public profile and active social media presence put them at heightened risk of online abuse which in their case, unlike their male counterparts, is almost invariably of a deeply personal and sexualised nature."
According to Dawn, such [condemnable] attacks can have a profound psychological impact on those at the receiving end. The paper also quoted a recently-conducted study that found that cyber harassment affects the work of 95 percent of female journalists.
Last year, a group of prominent women journalists put their names to a statement with the defiant hashtag #AttacksWontSilenceUs. They decried the torrent of abuse directed at them on social media, the paper further highlighted.
"The PTI that once used to boast about how its female supporters felt safe taking part in its four-month dharna in 2014 appears to have no qualms in turning its guns on women journalists," it concluded, emphasizing that "evidently, the only women whose safety matters to the party are those that blindly support [PTI] policies."