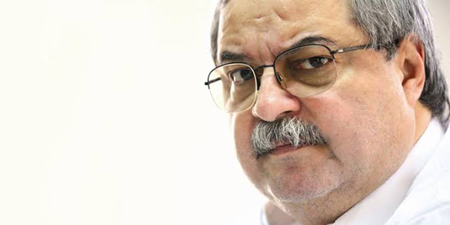 JournalismPakistan.com January 06, 2020


ISLAMABAD—Serving a legal notice on filmmaker Jamshed Mehmood, Dawn CEO Hameed Haroon has demanded an unconditional public apology and retraction of the rape allegations.
Dawn.com reported on Monday that the legal notice was served under Section 8 of the Defamation Ordinance 2002.
However, Jami has ruled out an apology. He confirmed to Dawn.com that he had received the notice, saying an apology was not "even a distant possibility."
Last year in October, Jami said he was raped by a "media tycoon" 13 years ago, and on December 28, he named Haroon as his alleged rapist.
Haroon issued a statement rejecting the rape accusations, saying he would initiate legal action.
The notice maintained that the false and malicious allegation "has been levelled at the instigation of powerful interests in the state and society who, for their own motives and the promotion of their own repressive narrative, wish to destroy our client's credibility, especially his credibility as a leading advocate of the freedom of the press."
The notice asks Jami to circulate an unconditional public apology and issue a public statement retracting rape allegations from all social media posts and other media outlets within 14 days. Otherwise "Haroon reserves the right to initiate civil and criminal legal proceedings against the director under Section 499 of the Pakistan Penal Code, 1860, and the Defamation Ordinance, 2002, and other applicable laws."