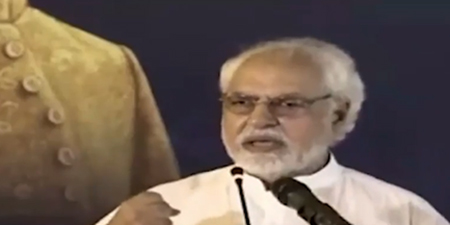 JournalismPakistan.com July 03, 2022


ISLAMABAD—Dawn on Sunday maintained the attack on veteran journalist Ayaz Amir is the "latest reminder that speaking the bitter truth never goes unpunished by those who have been allowed to run amok in this land of the pure."
In a hard-hitting editorial—Assaulting journalists—the paper said another citizen was roughed up for speaking his mind.
Ayaz Amir was attacked outside the office of Dunya News by unknown individuals a day after his speech at a seminar organized by the Islamabad High Court Bar Association on the 'Regime Change and its Fallout on Pakistan.' Former Prime Minister Imran Khan also attended the seminar.
"What was Mr Amir's 'crime' that he was subjected to such brutish treatment? That he had not pulled any punches when he went after the military, real estate tycoons and former prime minister Imran Khan while addressing the latter during a symposium he had addressed a day earlier?"
The paper said the sheer brazenness of the attack makes it clear that no one would be spared for crossing the line. "Never mind the age of the victim, their health, or their standing in society: hired guns will be set upon you to inflict physical and psychological pain if you step too hard on a powerful ego."