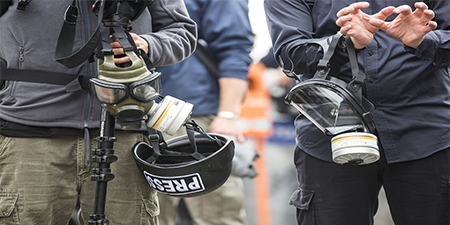 JournalismPakistan.com January 23, 2023


ISLAMABAD—The Council of Pakistan Newspaper Editors (CPNE) has released a report alleging that the current federal government has advanced anti-media policies and that freedom of media and speech in Pakistan declined in 2022.
According to the Pakistan Press Freedom Report, Pakistan ranked 157th on the world index for freedom of media, 12 points worse off than the previous year.
The report claims that four journalists were killed in the line of duty. Journalist Arshad Sharif was killed in Kenya, and specific individuals in Pakistan are being blamed for it. This is the most brutal murder case involving the line of duty. It has endangered Pakistani journalists doing investigative work at an international level and also instilled fear in prospective candidates and those who would want to enter the media industry.
The report alleged that the powerful and prominent abused their positions of authority to improperly exert control on working journalists, who were subjected to manipulation, threats, and harassment which have worsened the situation for media workers and journalists.
The report also states that laws such as PECA and the Blasphemy Act negatively impact freedom of journalism and expression and that journalists face violence, arrest, harassment, and self-censorship.
It is also predicted in the report that the situation for media freedom in Pakistan would be even more precarious, while freedom of expression will continue to be repressed and undermined in the coming years if no preventive measures are taken ahead of time.