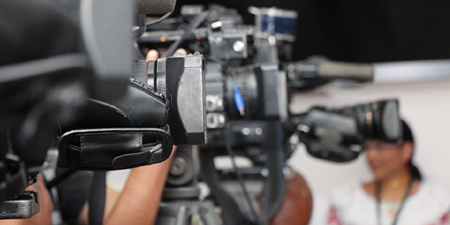 JournalismPakistan.com September 04, 2018


NEW YORK - The Committee to Protect Journalists will release its report, "Acts of Intimidation: In Pakistan, journalists' fear and censorship grow even as fatal violence declines," on September 12, 2018.
The report will be accompanied by a documentary and a panel discussion at the Wilson Center in Washington, D.C.
The report, authored by CPJ Asia Program Coordinator Steven Butler, and accompanying documentary, "Acts of Intimidation," produced by CPJ Multimedia Producer Mustafa Hameed, find that while the number of journalists killed in Pakistan has declined, the country's powerful military has increased its crackdown on press freedom including through intimidation, barring access to information, and even allegedly instigating violence against journalists. As a result, the media often tread lightly or avoid reporting entirely on sensitive topics out of fear of reprisal.
CPJ will mark the launch of the report with a panel co-hosted by the Wilson Center. Speakers include CPJ's Butler and Hameed; Michael Kugelman, Deputy Director of the Wilson Center's Asia program, and Farahnaz Ispahani, a global fellow at the center; Madiha Afzal, adjunct assistant professor of global policy at John Hopkins SAIS and nonresident fellow at the Brookings Institution; and Anwar Iqbal, Washington correspondent for Pakistani paper Dawn.