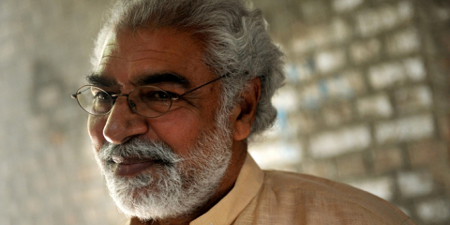 JournalismPakistan.com June 17, 2017


ISLAMABAD - Columnist Ayaz Amir while praising the work of JIT looking into alleged money laundering by the Sharif family criticized media for pressuring and making the investigating body controversial.
In his column in Roznama Dunya titled JIT Tareef ki Mustahiq Hai, Amir said the media backing the ruling party is making every effort to take people's attention away from the "allegations against the Sharif family" and to upset the "functioning of the JIT". The aim, according to him, is to pressure the JIT.
Amir has served as a PMLN legislator in the National Assembly from Chakwal from 2008-13. However, afterwards he parted ways with the party.
The column maintained that under a "fake democratic culture" a narrative is being promoted that Nawaz Sharif is facing JIT only because he is a prime minister and any kind of questioning whether about money laundering or tax evasion is "an attack on democracy".
Amir wrote that media is also highlighting this narrative. "(Media) under the garb of democracy is trying to question JIT with double meaning words. Long editorials against these probes have been written in the main English newspapers."
Commenting on the article, Rauf Klasra tweeted: "Columist Ayaz Amir pays rich tributes to JIT members&exposes major section of media for selling its soul to devil."