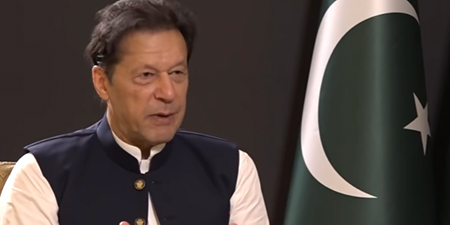 JournalismPakistan.com November 11, 2021 Cherie Conela



ISLAMABAD—Pakistan's censorship drive and attacks on press freedom have gathered pace under Prime Minister Imran Khan, who has sought to placate powerful conservative and religious constituencies, German media house DW discussed in its recent report titled: Pakistan's crackdown on free press leaves journalists vulnerable to attacks.
According to the report, journalists in the South Asian nation face draconian media laws and a culture of impunity, which has opened the door to intimidation and threats on social media.
"Journalists in Pakistan are currently working in an increasingly authoritarian environment, and encounter systemic censorship, violence and limits on free speech, according to Pakistani and international media watchdogs."
"With mainstream media outlets in Pakistan subject to manipulation and restriction by authorities, online spaces relatively offer better alternatives for freedom of expression."
The DW also quoted a report by the Pakistan Press Foundation (PPF), which was issued last week in conjunction with the UN's "International Day to End Impunity for Crimes against Journalists," emphasizing that journalists publishing work online are "often on the receiving end of hate, threats and abuse."
"Pakistan is currently ranked 145th out of 180 countries in RSF's World Press Freedom Index," it added, emphasizing that: "In Islamabad alone over the last six months, around 30 incidents of violence against journalists were reported, but not a single culprit was arrested."