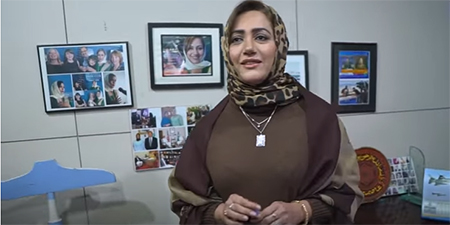 JournalismPakistan.com March 02, 2022


ISLAMABAD—Anchorperson Asma Shirazi has served a defamation notice on Ali Nawaz Awan, a ruling Pakistan Tehreek-e-Insaaf party's legislator, for making "false, malicious and defamatory comments" about her in the talk show On the Front on Dunya News TV.
In her tweet accompanied by the notice, Asma said: "Have sent a notice of defamation to Mr. Ali Nawaz Awan for his baseless and false comments which attempt to undermine my credibility and independence as a journalist."
The notice said the PTI MNA made a "defamatory statement simply to tarnish the good standing" of Asma by "associating an outlandish accusation against her, which has not been established in any court of law."
The notice said Asma has never taken money for her articles, adding she has always "ethically and independently written and spoken about political and social issues…without any fear, favor, and motivation from any individual, party or institution."
Apart from seeking an unconditional apology from the legislator and removing the defamatory comment from all social media platforms, the notice demands Rs10 million in damages "for the loss and damage caused to her reputation."
Photo courtesy: The Current