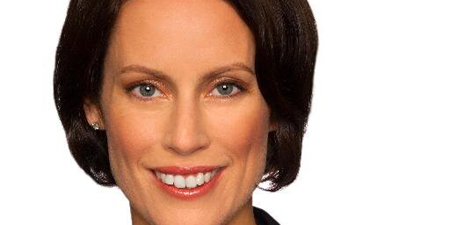 JournalismPakistan.com June 28, 2017


Journalist and filmmaker Aela Callan has won the 2017 Jane Cunningham Croly Award for Excellence in Journalism for her film Good Morning Pakistan.
The film focuses on women reporters who risk their lives to deliver news, working for Tribal News Network, a radio station which broadcasts across Pakistan's troubled border with Afghanistan.
The documentary was broadcast on Al Jazeera's 101 East program.
"Where I come from, women are not usually allowed to get an education," says Khalida Niaz, who went on a hunger strike to convince her father to let her finish school.
Now, she is a radio newsreader for the Tribal News Network, Al-Jazeera said.
The network said reporting the news here can be deadly - threats by armed groups have shut down most media outlets. But Khalida and her colleagues know there are some stories that only women can tell.
The award recognizes journalists who best capture the courage, vision and spirit of Jane Cunningham Croly, a pioneering journalist who devoted her life to helping women improve their lives and expand their rights.
The award organizers said Callan's film "demonstrated a concern for the rights and the advancement of women in society and made a bold statement about the challenges women journalists face".
"It's an honour to win this award," Gulf Times quoted Callan as saying. "It's a chance to again highlight the brave young women who risk their lives reporting on Pakistan's tribal areas. In a society shaped by conservative attitudes and where threats by armed groups have shut down most media outlets, these reporters take incredible risks to tell stories that only women can tell."
Callan was presented the Croly Award at a ceremony on June 26 in Palm Springs, California.
Good Morning Pakistan also recently won a gold medal at the New York Festival Film and Television Awards, Gulf Times said.
Callan reports international stories from Nepal and Myanmar to Cambodia and France, and has been producing films for 101 East since 2011. She was a Knight Fellow for Journalism Innovation at Stanford University in 2013-2014.
Image: Twitter (