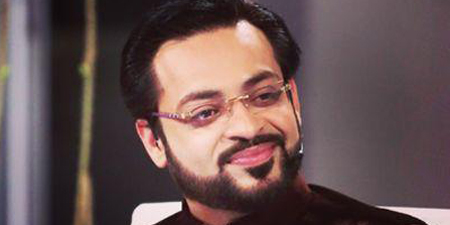 JournalismPakistan.com March 19, 2018


ISLAMABAD – Controversial television presenter Aamir Liaquat Hussain has formally joined Pakistan Tehreek-i-Insaf.
A former Muttahida Qaumi Movement lawmaker, Hussain currently appears on Channel 24 where he hosts the program Mere Aziz Hum Watno.
It was not immediately clear if he would continue working at the channel where he is a president.
He first attempted to join PTI last October, but objections were raised about the controversies that plagued him.
He joined Channel 24 in December last year from BOL News which he quit on a sour note.
He is one of the most controversial presenters in Pakistan and has faced PEMRA bans for preaching hate. He also got arrested in Myanmar by immigration officials. He went there to help the troubled Rohingya Muslims. The authorities later deported him.
Photo: Twitter (@TeamAamirLiaquat)