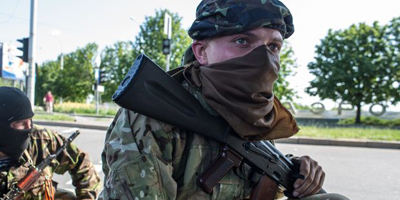 JournalismPakistan.com July 22, 2014
GENEVA: Ukraine was the world's most dangerous country for journalists in the first six months of this year, media safety body INSI reported on Monday.
A total of seven reporters and their assistants were killed in the country, where pro-Russian separatists in eastern regions are fighting government forces, between Jan. 1 and June 30.
That was one more than in Iraq and two more than in Syria and Pakistan, according to the London-based INSI's biannual survey.
Journalist deaths worldwide jumped from 40 in the first half of 2013 to 61 this year, the report showed.
In the whole of last year, a total of 110 journalists died while reporting the news around the globe, according to INSI.
Among this year's Ukraine deaths were two Russian television cameramen and a sound engineer, and an Italian reporter and his Russian interpreter. All were covering the fighting in the east, the International News Safety Institute said.
But it added: "Countless other journalists in the region have been threatened, attacked and kidnapped."
INSI, which is backed by leading world media organizations including Reuters, provides courses on how to minimize risk for both staff and independent reporters and back-up personnel covering conflict situations.
In its latest survey, it said Iraq - for a decade among the most dangerous countries for journalists - had seen a rise in deaths since radical Islamist militias seized wide swathes of territory in June and fought off government troops.
Worldwide so far in 2014, television reporters and their crews made up by far the majority of victims for a total of 23, with radio journalists at 16 and newspaper correspondents at 14. News agencies lost six staffers. - Reuters