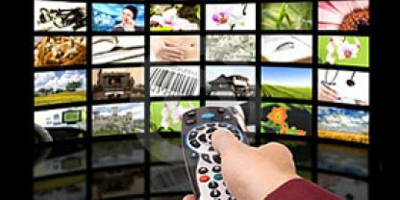 JournalismPakistan.com July 07, 2014 Kashif Hameed

Let us go back a couple of months when Geo News Television publicly criticized Pakistan Army following the assassination attempt on Hamid Mir. The audience and masses voiced their severe displeasure at Geo Network's allegations against the Army and ISI and recommended the channel be banned.
As per the ground realities, Geo faced a mass boycott by majority of Pakistanis. The channel said cable operators all over Pakistan were not airing their transmission. However, the viewership ratings for the Geo Network (both Geo News and Geo Entertainment) continued their stable trend astonishingly without any difference or losing any eyeballs!
Interestingly, soon after this, Geo News was banned intermittently; it was made sure by authorities that Geo News was not aired by any cable provider in Pakistan. But again, the ratings received through People Meters System under the name of TeleControl run under a company, MediaLogics showed that there was no effect whatsoever on Geo Network's ratings despite the ban and it was still ranked as the most watched channel in Pakistan.
Perplexed by this, I looked back even further and remembered the backlash Geo TV received from local advertisers and media industry because of the highly negative perception among the target audiences regarding Geo's anti-armed forces behavior. If the ratings as per the Medialogic reports were "as high as the previous months" for Geo News programming then it leads one to believe only either of the two possibilities:
Possibility A: The rating system technology, which currently is being taken as the authentic measure of media viewership in Pakistan, is seriously flawed and generating highly inaccurate results – hence misdirecting advertisers and promoters.
Possibility B: Geo Network may have managed to keep the ratings in their favor by influencing relevant officials.
If the latter turns out to be true, it raises some serious questions about the integrity of all those involved. It also raises a major concern for the advertisers whose campaigns worth millions of rupees can end up in smoke due to these flawed system/ratings!
(The views expressed by the writer are not necessarily those of JournalismPakistan.com)