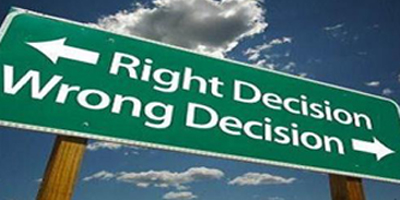 JournalismPakistan.com May 24, 2015 Z.B. Saigol

LAHORE: It was just too much to bear! It boggles the mind that the very same individuals who had spent the past year bending backward to get into BOL, battling and using whatever means at their disposal, bowing and scraping, bullying and lying, and finally boasting on social media about the 'great deal' they had landed with the TV channel, to suddenly regret their actions and overnight grow a conscience.
It batters and assaults one's senses and intelligence. All that is left is for those that actually believe this blatant show of cowardice is to decorate their foreheads with a flashing neon 'Cheh".

Disgraceful!

Shameful!

The decision by some senior journalists to abandon the BOL ship is just a continuation of what they have always done. It is not the first time they have jumped from one TV channel to the other with gay abandon, caring little for loyalty or ethics leave alone conscience. They have always followed a singular agenda -- of putting themselves on a grand pedestal and bolstering their bank accounts with ridiculously pumped up salaries.

Over many years these same individuals have been notorious for promoting whatever propaganda benefited them most. It was never a case of conscience then, but one of survival and advancement. Be it a dictator, a crooked politician, a powerful business tycoon, these very same paragons of virtue did not have any qualms about teaming up with them or crowing their dictated opinions then. They toed the line. They did what kept them safe. They did what they needed to do to keep the money rolling in. Conscience did not prick them then.

These have been masters of plagiarism, from the content and issues of their reports and so-called talks and discussions to the very manner in which they speak. Indeed you take any domestic news channel and it will seem that the news anchors and reporters are commentating on a hockey match rather than deliver the news in an appropriate manner. This influence has come from channels across the border. Where was their conscience then? Where was their patriotism or concern for national interest then?

There is something nefarious about the whole incident. It has happened in the past. It will happen again. BOL is not the first TV channel in Pakistan to hire individuals at above market value and then have them back out or desert just when it mattered most.

I'm no advocate of BOL, but rather than perceive the channel as a threat, why not lift your own standards. BOL might allegedly have better working conditions and facilities than the other channels, but I really don't see it totally outperforming Geo, Samaa, Waqt, etc. for the only reason that the very same individuals who have been at the forefront of sailing those ships are also at the helm of BOL news channel. At most, it will be a 'makeup' job. More of the same old same old.

I saw the BOL test news transmission. It was no different from the other channels. Indeed it sounded more Indian than Pakistani. What is this irritating fixation Pakistani newscasters, anchorpersons, and reporters have adopted?

But coming back to the deserters, is it only their conscience that matters?

What of the conscience of those hiring such rats?

This is looking more and more like a Dr. Amer Liaquat episode.

There is a serious need to work on a code of ethics governing individuals who frequently take the liberty of jumping from one bandwagon to another whenever it is perceived that there is another more viable and better-paying opportunity at hand.

Time to call a spade a spade... serial deserters such as these need to be exposed for who and what they are. Furthermore, they should be shunned. Maybe then our electronic news media will not only be better and more believable but also have that all-important missing ingredient ... integrity.