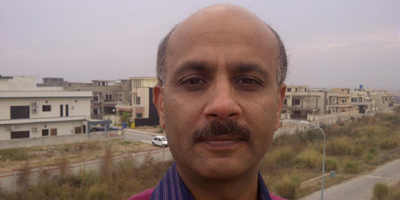 JournalismPakistan.com September 16, 2012
ISLAMABAD: Rana Qaisar, the Islamabad Resident Editor of Frontier Post has quit after being with the organization for barely two and a half months.
He cited personal reasons for leaving the newspaper he joined at the start of July.
Rana's surprisingly short stint prompted rumors he had problems with the management. However, he dismissed this impression and stressed he resigned only to attend to some personal matters.
Before joining the Frontier Post, he served as Pakistan Today's Resident Editor in Islamabad and helped launch the paper.
He was also on the launch team of Daily Times back in 2002 when he was the bureau chief. Later, in 2006 he became the resident editor.
Rana also worked for The Nation for almost 12 years and has had a taste of electronic media too with NewsOne TV.