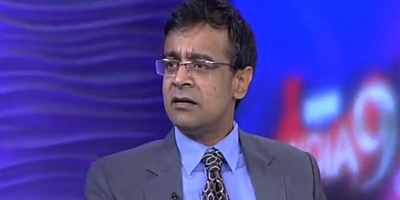 JournalismPakistan.com January 06, 2015
ISLAMABAD: Charged protestors burnt photos of Indian Express' National Editor, Strategic and International Affairs Praveen Swami outside the daily's New Delhi office for questioning claims of Indian Defense Ministry on Pakistan "terror boat."
The ministry claimed on December 31 that a Pakistani boat tried to enter India on the eve of New Year stuffed with explosives. The ministry claimed the "terror boat" blew up after hot pursuit by Indian Coast Guard.
Swami in his article, "Doubts mount over India's claims of destroying 'terror boat' from Pakistan," on Jan 2 in The Indian Express questioned claims of the defense ministry that the boat crew were suspected terrorists.
He said the boat crew might be small-time liquor and diesel smugglers; therefore the defense ministry should have avoided leveling serious allegations of terrorism against Pakistan.
This, however, infuriated the hardline Hindus and they burnt photos of Swami in protest.
"How can he say something like that? He is talking like one of the people from other side of the border. You live in India and write against it; we are not going to tolerate that. We will teach him a lesson," one of the protestors was quoted as saying.