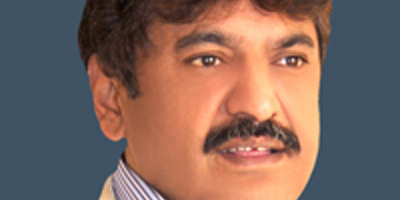 JournalismPakistan.com December 03, 2012
ISLAMABAD: Farooq Faisal Khan, President of National Press Club, Islamabad escaped unhurt in an attack by two journalists Monday.

Identified as Saleem Khan Mehsud and Habib Mehsud, representing INP news agency, the scribes attacked Farooq on the club premises.

According to reports, the two first phoned up Farooq to seek council membership but were told to contact the committee formed specifically for this purpose.

The conversation turned sour after they reportedly offered money to the office-bearer in return for membership.

Later, both arrived at the club and attacked Khan with a hammer and iron rod. Other journalists present quickly stepped in to restore order. However, some reportedly beat up the attackers.

Police were detaining both of them at the time this report was filed.

Farooq is the Executive Editor of Nai Baat newspaper.