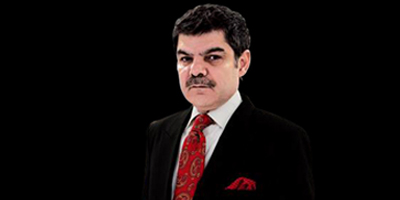 JournalismPakistan.com November 17, 2014
ISLAMABAD: Popular anchor Mubasher Lucman has been conditionally allowed by the Lahore High Court to host his program Khara Sach on ARY News Television.
He returned on air Monday night at 10:05pm 40 days after being banned for life from Pakistani television following a suo moto for maligning the judiciary in his program.
While thanking all the people who supported him in his difficult hour, he said he had been allowed back on air after tendering an apology in court.
The five-judge LHC bench headed by Justice Syed Mazhar Ali Akbar Naqvi has given permission to ARY to air the program until November 28, the next date of hearing.
ARY News said it was thankful to the judiciary for the decision.
Mubasher's program is widely followed in Pakistan, although he is also the man many people love to hate.
He has exposed the corruption of powerful individuals because of which he stands out among television anchors.