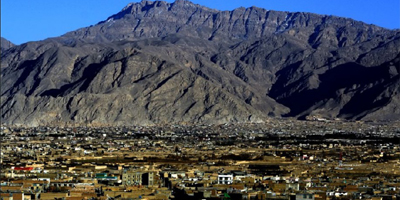 JournalismPakistan.com November 10, 2015


QUETTA: Afzal Mughal, a journalist with Urdu language newspaper Daily Mashriq was abducted from his home in Quetta Tuesday and released 15 hours later.

Police said that at least eight masked gunmen broke into Mughal's home, dragged him into a waiting vehicle and drove away. He was later dropped outside his house. It was not immediately clear who the kidnappers were.

Nbcnews.com quoted Mughal as saying his captors asked him "hundreds of questions" about his family, professional life, and phone calls from banned militant groups that he said he received as part of his job.
Meanwhile, Online news agency reported that Mughal, a resident of Shahbaz Town, worked as a sub-editor with a local news agency. His wife lodged a complaint with the local police that 10 armed masked men broke into their house at midnight and held family members hostage at gun point.

She told the police the attackers tortured her husband before kidnapping him. The police have registered a case and started investigations.

Committee to Protect Journalists says threats to journalists stream from military and intelligence agencies, political parties, criminal groups and militants, and corrupt local leaders.