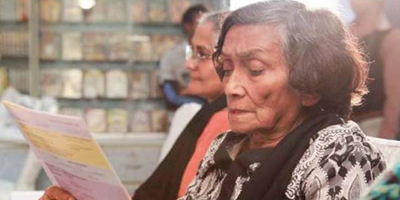 JournalismPakistan.com February 12, 2016


KARACHI: Naushaba Burney, a journalist and social activist, has died at the age of 83.

The Express Tribune reported she passed away Thursday at the South City Hospital where she was admitted after suffering from a pneumonia infection. An asthma attack ended her life.

The paper said before falling sick she taught students at a school in Korangi. She was also the vice-president of an NGO, Pakistan Women's Foundation for Peace.

Burney headed Humsafar, an inflight magazine of Pakistan International Airlines and then worked at Dawn for a few years in the 1990s. There, she headed the Sunday Magazine, Tuesday Review, and also the health pages.

A student of journalism from the University of California, Berkeley, she also taught journalists at the University of Karachi.

She was the sister of Oxford University Press Managing Director Ameena Saiyid. Burney was married to journalist Iqbal Hassan Burney, editor of English weekly Outlook, which was banned by Zulfikar Ali Bhutto's government.