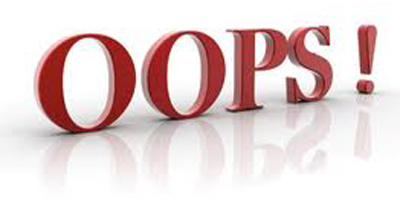 JournalismPakistan.com October 19, 2013
ISLAMABAD: The Hindustan Times that claimed Dawood Ibrahim and Pakistan's Inter-Services Intelligence were behind BOL TV, has now clarified there is no such linkage.
The paper said on its website "with reference to the news article titled "Dawood, ISI 'setting up' TV channel in Pakistan" uploaded from New Delhi, India, on our website, on 29-09-2013, it is clarified that M/s Axact Pvt Ltd. has denied any such association.
"In view of the said clarification, the aforementioned article has already been removed from www.hindustantimes.com and any inconvenience connected therewith is regretted," the clarification said.
BOL TV that is yet to go on air has also been facing what it says is a defamation campaign at home prompting them to respond to it by publishing lengthy details on their website in July.
The managers at the channel were particularly upset because of certain actions of an industry rival which BOL says is in direct competition with them.