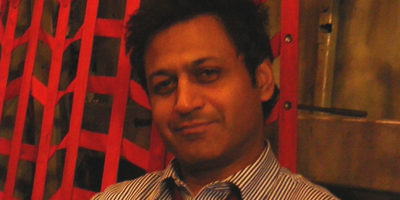 JournalismPakistan.com November 20, 2012
ISLAMABAD: Less than five months after joining Waqt TV, Fahd Hussain is ready to jump ship again and join Capital TV underlining the fact television anchors change jobs more often than people change their underwear.
Our sources at the channel which is likely to go on air next year, have confirmed he will join in soon, reportedly as the Chief Operating Officer.
Fahd hosts the program 'Tonight with Fahd' on Waqt. He arrived there from ARY TV where he was Executive Director Special Projects. He previously had stints with Dunya (2010-11) and Express News (2006- 2010).
Capital TV is headed by Basit Sheikh, son of Ahmed Riaz Sheikh, a former official of the Federal Investigation Agency (FIA).
In recent times many anchors have switched channels among them Sana Bucha (Geo to Dunya), Syed Talat Hussain (DawnNews to Express News), Mubashir Luqman (Dunya to ARY), Fereeha Idrees (Samaa to Waqt), Dr Shahid Masood (Express News to ARY), Dr Amir Liaquat Hussain (ARY to Geo), Kamran Shahid (Express News to Dunya) and Asma Shirazi (Samaa to DawnNews).