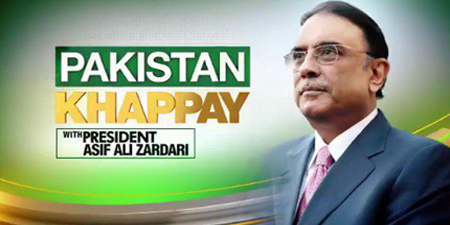 JournalismPakistan.com March 21, 2017


ISLAMABAD –Daily Times Tuesday questioned former President Asif Ali Zardari's decision to appear as a political analyst on television.
In an editorial - Zardari on TV – the paper asked why a former president should don the mantle of a TV talking head. "Mr. Zardari is best advised to focus on the crumbling fortunes of PPP and allow Bilawal to infuse fresh ideas and energy into the party. The sooner that happens the better it will be for the PPP and the country."
Zardari began appearing on BOL News following in the footsteps of former President Pervez Musharraf, who also features in a separate program on the same channel.
Another politician in his own program on BOL is cleric Tahirul Qadri besides a trio of others – Sheikh Waqas, Qamaruz Zaman Qaira and Shafqat Mahmood, representing PML-N, PPP and PTI respectively.
The paper said: "Asif Ali Zardari is serious about his return to politics," and asked: "But is hosting a talk show, the best way to do that?
"It remains to be seen whether he will use his weekly slot to become the electronic face of Bilawal's own electoral campaign…"
Image courtesy: politicpk.com