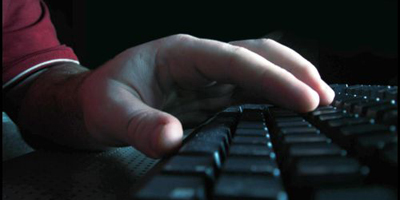 JournalismPakistan.com July 01, 2012
ISLAMABAD: A week ago JournalismPakistan.com was hacked and it took us a while to get back up. We were not prepared. We initially assumed it was some lowlife moron getting off in the knowledge that he had deleted all of our content. We confess we were stunned; did we really warrant such attention?

But now we know better; it was not a random action. This was not the act of some bored teenaged wanker. Indeed, JournalismPakistan.com was the calculated target of a cyber terrorist, a virtual mercenary. It was intended.

We have our suspicions of course as to who could have engineered such a cowardly deed and why. The list is surprisingly short. We have already taken steps to ensure that if it does happen again, we will be back up a lot quicker. The confidence and trust in our support team is sky high.

It seems that the very act of getting back up has irked the perpetrator/hacker; he has sent us a message and we would love your feedback or take on what you think it implies.

He writes: I ruined this website because i was checking how good are the journals of Pakistan in IT works XD , i dnt have any relation with the content u guys post i destroy this s--t and F--k i can do this again actualy i will do it again in the future and u guys will watch it going down again F--k i dnt care for any pottystani lamer and the hack was done in response to some of ur potty kids messing with our cyber space F--k off potystani peoples. Ash3ll was here

Ahem!

We apologize for trying to retain the message in almost its original form, but the impact would be lost if we didn't.

Now here is what we think:

a) The specific mention about content is interesting. If it does not matter, why mention it?

b) Another attempt was made, hence the message.

c) 'Potty' is not a word used in the West in the way it is in the subcontinent, if you get our drift.

d) A deliberate attempt has been made to lead us away from the origin of the identity of the hacker

Our take on this is that we have made some people uncomfortable. This is part of our job. It is the purpose of our website to post reports/stories on the media in Pakistan and we will continue to do so. If some individuals and organizations feel threatened by what they read, then they should not be doing those things that make them squirm when we have it on our website.

Most of our information and reports are generated on a voluntary basis from members of the media family. We rely on contributions and known journalists to fill our pages. We have a credibility screening process and we use this. Our stories are not random. Every story's pros and cons are weighed before it makes its way on to our website.

Hacking our website and using abusive language on us is not going to deter us from doing what we do. We will not give in to cyber terrorism. We will not give in to cowards and those that hide in the shadows and we will not give in to those who mean us harm.

No matter how many times we are targeted we will be back because now we know what to expect.