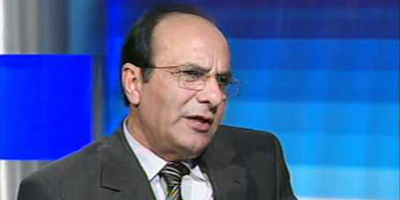 JournalismPakistan.com May 31, 2016


ISLAMABAD - Senate Standing Committee for Information and Broadcasting met Tuesday to discuss the BOL Media Group issue with PPP Senator Farhatullah Babar saying the committee's Chairman Kamil Ali Agha (pictured) should talk to the media if Interior Ministry representatives were not showing up in the meeting.
He lamented that despite summoning them twice, the Interior Ministry did not send representatives and interim challan to be presented in the upper house. He said although the government took prompt action against Axact and BOL following a story published in a foreign newspaper, the government kept mum over news in a domestic newspaper about a housing scheme scam.
"The government has double standards," Babar said and added the Interior Ministry was taking the upper legislative house for granted. "The Interior ministry must explain the reasons for issuing and cancelling license of BOL TV."
Babar said that in the interim report to be presented now, the committee's chairman must include Axact and the housing society reference.
He said the secretary information's proposal to give another chance to the Interior Ministry was astonishing and doing so would mean 'disgracing ourselves". "I am going to protest if the Interior Ministry is given more time."
The PPP stalwart went on to say his protest and reservations should be brought on record.
Secretary Information Imran Gardezi said: "We contacted the Interior Ministry on BOL's license, but could not get any response. All they say is that security clearance cannot be given unless the case is decided."
He stressed the Interior Ministry be given one more chance for exposition.
During the session, BOL Management Committee representatives demanded that BOL TV must be given security clearance in accordance with Sindh High Court's verdict. They pointed out the Interior Ministry has not been complying with court's ruling.
Chairman of the standing committee Kamil Ali Agha said: "Interior Ministry cannot revoke security clearance once issued to BOL TV; chairman PEMRA can reinstate BOL's license."
He said the Interior Ministry was ignoring the standing committee, which was an inappropriate act. "It must come before the committee to explain its position."
He warned that the ministry was being given one last chance.
PPP Senator Saeed Ghani said in the next session the Interior Ministry must present the progress made on BOL TV's license.
Senior journalists Nazir Leghari and Faysal Aziz Khan represented BOL Media Group in the session.
Leghari said the Interior Ministry was constantly absent from the committee's proceedings and therefore action should be taken against such insulting behavior.
Faysal Aziz Khan said the Interior Ministry's silence over BOL issue only went to prove that a great conspiracy was hatched to ban BOL. "It's the responsibility of the elected representatives to unmask conspiracies against freedom of expression. "